News & Information
For OCD Events, Surveys and Treatment Study News, Click
Here

THE LATEST IOCDF OCD NEWSLETTERS ARE NOW AVAILABLE:
WE ARE HOLDING VIRTUAL GROUP MEETINGS!
(Posted June 29, 2022)

Our work to provide support to our community will continue during the COVID-19 pandemic. In response to concerns about social distancing during this public health crisis, we will be conducting virtual support group meetings online using Zoom until further notice.
PLEASE NOTE: Official meetings will not be held in July & August 2022. However, if you are interested in attending unofficial, peer-facilitated Zoom meetings in those months, please send us an email with your name at fairfieldocdgroup@gmail.com. We will then contact you with meeting information. Dr. Sholomskas & Dr. Taylor will not be facilitating these meetings.
Our next official virtual meeting will be held on Friday, September 16, 2022 at 7:30 pm
TO REGISTER FOR THE SEPTEMBER 16th MEETING, CLICK HERE TO GO TO OUR ZOOM REGISTRATION PAGE.
To view our Fall 2022 meeting schedule, click
here
.

Talk about treatment, successes, challenges, and goals with peers who understand what you are going through!
For ages 14-18
Meets every Monday
4:00 – 5:00 PM
Discussion topics include OCD and School, Friends, College, Independence, Parents, and more.
All participants MUST have a parent/guardian fill out a consent form. If you are interested, please contact us at
clinicalcare@behavioralwellnessclinic.com
or at 860-830-7838 for more information. Meeting information will then be sent to you.
Click
here
to download a flyer with all the details.
Note: It is a $45 group. Contact the clinic for more pricing details if interested.

Connect with the OCD Community!
The IOCDF offers the Peace of Mind Virtual Community! There, members of the OCD and related disorders community will find resources to learn, share stories, and support one another.
They have all-new livestreams for those with OCD and related disorders, supporters, researchers, and clinicians.
Check out their refreshed content and the current month's schedule!

OCD CONNECTICUT LOOKING FOR VOLUNTEERS
(Posted May 5, 2022)

OCD Connecticut
, an affiliate of the International OCD Foundation (IOCDF), is looking to find local volunteers. OCD Connecticut offers several ways to volunteer, including community outreach, project committees, events, and the annual 1 Million Steps 4 OCD Walk! If you are interested in volunteering, please contact us by email at
ct.ocdf@gmail.com
.
LOST PERSPECTIVE? TRY THIS LINGUISTIC TRICK TO RESET YOUR VIEW
(Posted September 20, 2021)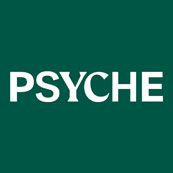 In the 2nd century CE, in the sunset of his life, the Roman Emperor Marcus Aurelius began recording meditations on how he had lived. The questions he asked himself are the same ones many of us find ourselves asking today: how does a person live a meaningful life? How does one find resilience in the face of suffering? What does it mean to be happy? Click
here
to read the entire article on
Psyche Digital Magazine
.

The TLC Foundation
is happy to announce the creation of
Imani
, a virtual Body-Focused Repetitive Behavior (BFRB) support group for Black Young Adults ages 18-35 fostering faith, hope, and community.
This group meets biweekly on Sundays from 3-4 pm ET starting Sunday, June, 13th 2021 - launching just in time for Bebe Moore Campbell Minority Mental Health Month in June!
Follow Imani on Instagram for all updates at @imanibfrb
Contact Imani at
imanibfrb@gmail.com
with any questions/concerns.
Register for the support group and sign up for its mailing list by going to
https://forms.gle/khwWf6WuHwPYxMtG9
Registration is required to attend this group! After registering, you will receive the link to the Zoom meeting in a follow-up and reminder email.
YOUNG PERSON OCD SOCIAL GROUP
(Posted November 15, 2020)
If you are interested in making a few new friends and building community amongst other young people who you can relate to during the difficult time of COVID-19, please reach out to Olivia Groell (
ogroell@bowdoin.edu
). We could plan fun, socially distanced (& Covid conscious) de-stress activities to get out of our everyday routines. Some possible ideas are hikes, walks, bike rides, and runs (weather permitting). Olivia looks forward to hearing from you!
RESOURCES FOR THE OCD AND RELATED DISORDERS COMMUNITY DURING THE COVID-19 OUTBREAK
(Posted March 26, 2020)

The World Health Organization (WHO) has classified the ongoing worldwide outbreak of coronavirus disease (COVID-19) a pandemic. In response, public health experts around the world have asked individuals and organizations to take action to prevent and limit the transmission of this disease in their communities. This may create unique challenges for people in the OCD and related disorders community as we work to balance what's best for population health and what's best for our individual mental health.
The
International OCD Foundation (IOCDF)
put together several resources that you may find useful at this website:
https://iocdf.org/covid19/
. If you have questions that aren't addressed on their website, please contact the IOCDF at (617) 973-5801 or
info@iocdf.org.
INTERNATIONAL OCD FOUNDATION BLOG
(Posted March 3, 2020)

International OCD Foundation (IOCDF) works hard to raise public awareness about OCD and related disorders. As part of this mission, they have created a blog containing a variety of information regarding OCD. Click
here
to visit the blog.
JOIN IOCDF'S NEW ONLINE COMMUNITY FORUM!
(Posted March 3, 2020)

If you are struggling to manage the impact of OCD and find support, you are not alone -- these types of questions are very common for individuals living with OCD. In addition to being highly misunderstood, OCD can be an unpredictable and unique disease that can impact all areas of your life.
Having a peer community to share experiences with and turn to for support can be an invaluable asset.
That's why the IOCDF has recently partnered with HealthUnlocked to launch a new peer-to-peer online community called My OCD Community!
My OCD Community is a free, online peer-to-peer forum for members to share their OCD experiences. The community is a safe space that allows you to post a question and get answers from members of the forum, share your OCD journey, connect with others, and contribute to ongoing conversations – all from your smartphone, tablet, or computer.
To learn more about My OCD Community, click here.

CLUTTERS ANONYMOUS
(March 18, 2019)

Clutterers Anonymous
(CLA) is a Fellowship of compulsive clutterers who practice a 12-Step and 12-Tradition program modeled after Alcoholics Anonymous® (A.A.®). Just as alcoholics join A.A. to arrest the disease of alcoholism, and gamblers join Gamblers Anonymous to arrest the compulsion to gamble, we join CLA to arrest the compulsion to clutter, one day at a time.
Anyone may join CLA, regardless of age, gender, race, color, nationality, or creed. To begin its program, it is not necessary to understand fully why we clutter. There is only one requirement for CLA membership: the desire to stop cluttering.
There are no strings attached to the CLA program of recovery. There are no initiation fees or dues. It is self-supporting through its own contributions. It is not affiliated with any religious, legal, or political group or connected to any outside enterprise. Its Fellowship is based on suggestion, interchange of experience, rotation of leadership, and service. Click
here
to go to CLA's website.
In Fairfield County, a Clutters Anonymous group is currently being held in Greenwich, CT at Christ Church, 254 East Putnam Avenue. Meetings are held every Tuesday from 1pm to 2pm. in the Family Room. For more information, contact Judy F. at 203-561-5139 or clutterCT@gmail.com.
ANXIETY IN THE CLASSROOM WEBSITE
(October 10, 2018)

Anxiety in the Classroom
is an online resource center for school personnel, students, and their families. This website provides general information, resources, and materials about anxiety and OCD as they relate to the school setting, as well as more specific tools for teachers, administrators, and other school personnel who may work with students with anxiety and/or OCD. Parents and students will also find tools and information to help them advocate for school accommodations, as well as to educate their teachers and classmates about OCD and anxiety. Click
here
to go to the website.
CONNECTICUT COLLEGE STUDENT ON A MISSION OF AWARENESS AND STRENGTH
(Connecticut Post, September 23, 2018)
Thomas Smalley calls his YouTube page "Struggle Into Strength." Anyone who has watched his two documentaries can begin to understand the enormity of his struggle with OCD and his strength to overcome it. A college junior and psychology major, Smalley works hard these days to give us a clue. A strong young man who is on a mission to help people understand OCD, his goals are to spread the word to those suffering from mental illness that they are not alone and to help eliminate the stigma. Click
here
to read the article.
NEW FILM EXPLORES ANXIETY, ITS CAUSES, EFFECTS AND WHAT WE CAN DO ABOUT IT
(September 18, 2018)

The Anxiety Institute is hosting free screenings for a documentary that sparks conversation about mental health. The film
"Angst: Raising Awareness Around Anxiety,"
comprises stories about teens who are living with anxiety disorder, OCD and trauma. After the film, experts will offer tips on coping and the different treatment options that are available.
Free screenings will be held October 3 at Prospector Theater, 25 Prospect St., Ridgefield, CT, 7:00 to 8:30 pm and October 17 at Bow Tie Ultimate Royale 6, 542 Westport Ave., Norwalk, CT, 7:00 to 8:30 pm. RSVP to
angstmovie.com/anxiety-institute-events
.
WITH SHORT, INTENSE SESSIONS, SOME PATIENTS FINISH THERAPY IN JUST WEEKS
(New York Times, August 13, 2018)

Typically patients with OCD see a therapist once a week for an hour over several months, but this intensive therapy program for OCD consists of two-hour group meetings three times a week, plus up to four additional hours of individual therapy per week. Some patients complete the treatment in just two weeks. The program is part of a new wave of concentrated, intensive therapy programs for psychiatric disorders. Click
here
to read the article.
PERFECTIONISM IN YOUNG CHILDREN MAY INDICATE OCD RISK
(July 26, 2018)

A new study reports that children who possess tendencies toward perfectionism and excessive self-control are twice as likely as other children to develop OCD by the time they reach their teens. MRI scans taken as part of the research revealed that the perfectionists often had smaller volumes of a brain structure previously linked to OCD. Click
here
to read the article.
NEW OCD TREATMENT STUDY AT YALE!
(May 22, 2018)

At our May 2018 group meeting, we were honored to have Christopher Pittenger, MD, PhD speak to our group. He is the director of the Yale OCD Research Clinic, based at
CMHC (The Connecticut Mental Health Center)
in New Haven, CT.
Dr. Pittenger explained that the clinic currently has a range of studies running, running the gamut from cognitive testing to neuroimaging to pharmacological and non-pharmacological treatment studies. He especially highlighted a new treatment study currently being conducted for adults with refractory OCD. For more information, click
here
.
SPOTLIGHT: OCD NEWS AND RESEARCH UPDATES
(May 10, 2018)

It's sometimes said that Spring is a time for new beginnings, and to celebrate the IOCDF is incredibly excited to share that they are bringing back its Spotlight: OCD News & Research Updates!
Spotlight is the IOCDF's monthly series that brings the absolute latest in OCD news and research right to your email inbox. There they feature compelling stories from advocates and cutting-edge research from the scientific community. In Spotlight, they put a special focus on the important work of its Scientific and Clinical Advisory Board experts, as well as the research and discoveries made possible through its Research Grant Program. They're excited to be back, and look forward to sharing Spotlight with you each month!
If you would like to sign up, please click
here
to make sure that each month's update arrives right in your inbox.
EXCORIATION (SKIN PICKING) DISORDER, AKA DERMATILLOMANIA
(May 10, 2018)

Excoriation (Skin Picking) Disorder is an obsessive-compulsive spectrum condition in which sufferers repeatedly pick at their skin. Crystal Quater, MMFT, of the OCD Center of Los Angeles discusses her personal experience with, and recovery from, Excoriation Disorder, and how she treats clients struggling with this condition. Click
here
to read the article.
UNDERSTANDING RELIGIOUS OCD IN CHILDREN
(April 9, 2018)

In families with religious beliefs, a child expressing faith and strong moral principles is usually a welcome development. But sometimes a child's faith may become an obsession, and instead of consolation the child experiences extreme anxiety that he is violating religious norms and desperation to correct his perceived mistakes. This is what happens when children develop obsessive-compulsive disorder and it manifests itself in their religion. Click
here
to read the article.
UNSTUCK: AN OCD KIDS MOVIE
(February 3, 2018)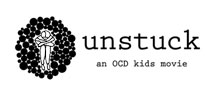 When your brain is the problem how do you fix it? Thousands of kids, teens and adults with OCD are searching for answers to this question. They're trapped in a vicious cycle of worries and rituals. While families and loved ones are desperate to help them, fighting OCD takes time and specialized therapy.
To uncover what OCD is, and what it isn't, filmmakers Kelly Anderson and Chris Baier focus on an unlikely group of experts: Kids!
UNSTUCK documents OCD strictly through the eyes of young people. The short documentary avoids sensationalizing compulsions and obsessions, and instead reveals the complexity of a disorder that affects the brain and behavior. As these six resilient kids and teens roadmap their process of recovery, the film inspires viewers to believe it is possible to fight their worst fears and beat back OCD.
For more information, visit
www.ocdkidsmovie.com
.
ANNOUNCING NEW EXPERT ARTICLES ON THE IOCDF WEBSITE!
(January 15, 2018)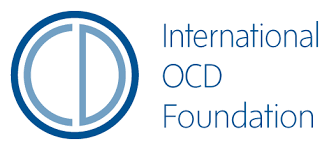 We understand that for people living with OCD, family members, and professionals who treat OCD and related disorders, it can sometimes be a challenge to find comprehensive information that addresses your specific needs. In addition, with all of the information out there, it can be difficult to know what sources are vetted and trustworthy.
The International OCD Foundation (IOCDF) understands these challenges. That is why it collaborates with leading experts to bring you informative and accurate information about the latest therapy, research, and treatment in OCD and related disorders. In 2018, it is its goal to ensure that more of this information is available to you on its website. That's why it has recently revamped its "Expert Opinions" section to now be called "From the Experts", and include even more relevant and informative articles.
Its "From the Experts" section includes articles that are relevant and accessible to people living with OCD and their loved ones, as well as to mental health professionals. Its articles go beyond what it covers in its "Learn More About OCD" sections, in order to provide more in-depth looks at various areas of OCD management and treatment. Click
here
to view the articles.
BODY IMAGE: DON'T BELIEVE EVERYTHING YOU THINK
(January 15, 2018)

The OCD Center of Los Angeles is happy to announce the publication of a new article by one of its staff therapists, Lauren McMeikan, MA. The article, titled
Body Image: Don't Believe Everything You Think
, explores how you can use mindfulness and acceptance to challenge the negative, self-defeating messages you tell yourself about your body. Click
here
to read the article.
7 THINGS I WISH PEOPLE UNDERSTOOD ABOUT OCD
(BuzzFeed.com, October 3, 2017)

Even though I'm not obsessed with monsters under the bed anymore, when something unpleasant comes up, like getting called in for jury duty, my mind automatically brings me to the irrational worst case. There are 7 things I wish people understood about OCD. Click
here
to read this article.
OCD IS "FAKE NEWS"
(September 13, 2017)


By now, virtually anyone with even a passing interest in politics and current events has heard the term "fake news". If you haven't heard this term, just turn on a cable news channel on any given day and you are bound to hear a news story (or ten) about how we are being inundated with fake news that is designed to alter our political beliefs (and our votes). Regardless of your political persuasion, a Google search of the term "fake news" will lead you to a multitude of articles that describe somebody (or some country) that is presenting reality in a distorted fashion in an attempt to persuade you to see things their way. So what does this have to with OCD? Click
here
to read an article that will explain.
OCD CONNECTICUT HAS PARTNERED WITH AMAZON SMILE
(August 15, 2017)

OCD Connecticut is happy to announce that it now has an AmazonSmile account. Whenever you shop on AmazonSmile, Amazon will donate 0.5% of the price of your eligible AmazonSmile purchases to OCD Connecticut. AmazonSmile is the same Amazon you know. Same products, same prices, same service. Click
here
to shop at its AmazonSmile site.
SMALL STUDY FINDS SIGNS OF BRAIN INFLAMMATION IN PATIENTS WITH OCD
(August 22, 2017)

In a first-of-its-kind study, researchers have found signs of inflammation within the neurocircuitry associated with adult obsessive-compulsive disorder (OCD). The findings were reported June 21, 2017 in JAMA Psychiatry.
Until now, only a small percentage of OCD cases have been linked to inflammation, occurring in a part of the brain called the basal ganglia -- potentially as the result of childhood infection. The Center for Addiction and Mental Health in Toronto, Canada now uses recent advances in positron emission tomography or PET scanning to identify inflammation in multiple parts of the brain involved in OCD. Click
here
to read the full article.
28 PEOPLE SHARE HOW THEY KEEP FROM PICKING THEIR SKIN - Genius Strategies From People Who Deal With It
(BuzzFeed.com, January 15, 2017)

Excoriation (also known as dermatillomania) is a disorder that causes people to repetitively touch, rub, scratch, pick at, or dig into their skin in ways that result in physical damage — like skin disfigurement, discoloration, bleeding, or scarring. Effective treatment often involves professional help, but there are tricks some people have found helpful — physically, emotionally, or otherwise — for dealing with skin-picking. Click
here
to learn these tricks.
MAKE A VIDEO FOR IOCDF
(May 24, 2017)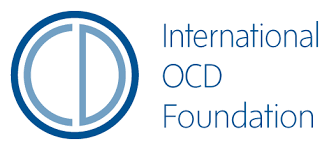 Mental illness doesn't discriminate -- and everyone deserves access to effective treatment for OCD and related disorders. As part of its diversity initiative, The International OCD Foundation needs the participation of the greater OCD community to help spread the word. Here is how:
1) The International OCD Foundation (IOCDF) would like to make a video accessible to everyone, so they are seeking participants who speak a language in addition to English to participate. If you speak a non-English language, please make a video of yourself saying the phrase "Effective treatment for everyone" in your chosen language.
2) Once recorded, please upload your video to YouTube or Vimeo, and include how the phrase would be written in your chosen language.
3) Contact The International OCD Foundation by sharing your video on Facebook or Twitter using the
#IOCDF4ALL
, or by messaging them on Facebook or emailing them at
info@IOCDF.org
to share the link to your video and let us know that you have participated.
They will edit all of these videos together and if yours is chosen, you will see this video on its website, social media and at the Annual OCD Conference. For more info, go to
https://www.facebook.com/IOCDF/
.
LATEST OCD NEWS FROM THE IOCDF!

The
International OCD Foundation
(IOCDF) works hard to raise public awareness about OCD and related disorders and our programs. Visit the links below for some of the many news stories featuring the IOCDF and its affiliates. Visit the
IOCDF blog
for all the latest news.
LATEST NEWS FROM OCD-UK

OCD-UK
provides a month-by-month list of the latest and archived news stories published on its website. OCD-UK is dedicated to improving the mental health and well-being of almost one million people in the United Kingdom whose lives are affected by Obsessive-Compulsive Disorder. Click
here
to go to the website.
DOUBT, DENIAL and OCD
(September 14, 2016)

The OCD Center of Los Angeles has just published its most recent blog article,
"Doubt, Denial and OCD"
. This article looks at "The Denial Obsession", in which OCD sufferers obsess that they do not really have OCD, and are merely "in denial".
To read the article, click
here
.
FRIENDS & FAMILY OCD SUPPORT GROUP (Cheshire, CT)!
(June 27, 2016)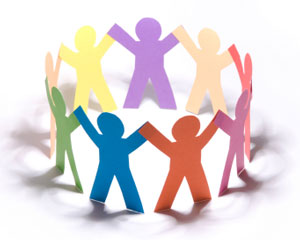 This is a new OCD support group for family and friends of OCD sufferers. Here you can gain strength & knowledge through peer support. The group meets at
St. Peter's Episcopal Church, 59 Main Street, Cheshire, CT
on the last Tuesday of every month, 7:00 to 8:30 pm.
For more information, contact Susan Schuster @ 860-575-9593 or
susanschuster@yahoo.com
. Click
here
for a flyer with details and directions.
APRIL EDITION OF "SPOTLIGHT: OCD NEWS AND RESEARCH UPDATES" IS HERE!
(April 27, 2016)

This month's edition
features a special quarterly research highlight on
hoarding disorder
as well as the articles,
"Why You Need to Stop Saying You're 'So OCD'"
and
"Who Am I? A Student With OCD & Anxiety"
. Also discussed is a new app designed to help people deal with OCD, as well as other OCD news and research topics.
MARCH EDITION OF "SPOTLIGHT: OCD NEWS AND RESEARCH UPDATES" IS HERE!
(March 29, 2016)

Each month the International OCD Foundation (IOCDF) brings you the latest in research news and information on obsessive compulsive disorder (OCD).
This month's edition
also features a special quarterly research highlight on
pediatric OCD
.
FEBRUARY EDITION OF "SPOTLIGHT: OCD NEWS AND RESEARCH UPDATES"
(February 8, 2016)

Each month the International OCD Foundation (IOCDF) brings you the latest in research news and information on obsessive compulsive disorder (OCD).
This month's edition
features a special quarterly research highlight on
body dysmorphic disorder (BDD)
.
CHRISTINA J. TAYLOR, PH.D ANNOUNCES HER NEW OCD BOOK!
(January 23, 2016)

Our support group's co-moderator, Dr. Christina Taylor, announces the release of her new book,
"OCD: A Workbook for Clinicians, Children and Teens; Actions to Beat, Control & Defeat Obsessive Compulsive Disorder"
. This book is a user-friendly, creative and interactive book to help children and teens take control of OCD. With specific chapters for each type of OCD, children and teens will learn cognitive behavioral strategies to overcome their obsessions and compulsions. The book contains:
Step-by-step worksheets and exercises to break free of OCD.
Strategies for contamination, checking, worrisome thoughts, perfectionism, hoarding and religious obsessions and compulsions.
Relaxation and thinking skills to manage anxiety.
Use Actions, to Beat, Control and Defeat -- the ABCDs of OCD to effectively conquer symptoms.
The book is available on
Amazon.com
and
Pesi.com
.
JANUARY EDITION OF "SPOTLIGHT: OCD NEWS AND RESEARCH UPDATES"
(January 6, 2016)

International OCD Foundation's (IOCDF)
first 2016 edition
of
Spotlight: OCD Research News & Updates
is out now! The January update includes the latest in research news and information on obsessive compulsive disorder (OCD) with a special research highlight on
hoarding disorder (HD)
.
This series is also available via email so you can receive the latest research news and information directly in your email inbox. Sign up to receive future issues of
Spotlight
by going
here
and selecting the "Spotlight" option on our email signup form.
TELL TARGET: SHOULD OCD REALLY BE A SOURCE OF HOLIDAY CHEER?
(IOCDF, November 11, 2015)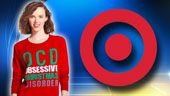 OCD can destroy lives without proper treatment. But that's okay because the acronym is funny, edgy, and makes for great jokes on silly and cute holiday sweaters. Many individuals and organizations have shared their disappointment and frustration with a
Christmas sweater available now
in Target stores across the US that declares whoever wears it a sufferer of "OCD: Obsessive Christmas Disorder." Let's help Target understand why this OCD sweater is more than just a silly joke. Continue messaging, tweeting, and emailing Target to let them know how their sweater furthers the stigma and obstacles OCD sufferers too often face in accessing treatment.
Get in the holiday spirit by tweeting @Target with a photo of you in your favorite ugly Christmas sweater
to show Target you'd rather your holiday spirit come dressed in hideous shades of red and green with way too many details and embellishments rather than an inaccurate and dismissive message about OCD. Let Target know this holiday season, you'd rather wear ugly sweaters over lame ones.
17 Quotes That Prove OCD Is So Much More Than Being Neat
(The Mighty, October 2015)

Written for OCD Awareness Week as part of a collaboration between The Mighty and the IOCDF, people with OCD seize the opportunity to share what OCD is really like, outside of often negative or inaccurate portrayals of OCD that tend to dominate news cycles. To read the article, click
here
.
Mental Illnesses 'Not All in the Mind'
(Straits Times, October 2015)

A study of mental illness literary by the Institute of Mental Health (IMH) in Singapore found that nine out of ten respondents believe that those with a mental disorder "could get better if they wanted to," while half also saw mental illness as a sign of "personal weakness." Researchers say this stigmatizing mindset often prevents people from seeking treatment. To read the article, click
here
.
Understanding OCD: New Research Sheds Light on Best Treatment Options
(Columbia University Medical Center Newsroom, October 2015)

Even for people with severe obsessive-compulsive disorder (OCD), cognitive-behavioral therapy outperforms anti-psychotic medication in some hard-to-treat patients, finds a recent study by researchers at Columbia University Medical Center and New York State Psychiatric Institute published in the
Journal of Consulting and Clinical Psychology
. To read the article, click
here
.
A Shocking Way to Fix the Brain
(MIT Technology Review, October 2015)

Darin Dougherty, MD, of Massachusetts General Hospital and the OCD Institute at McLean Hospital is featured in a recent MIT Technology Review article for his work treating OCD with electric stimulation. To read the article, click
here
.
A Moment That Changed Me -- Charlize Theron's boobs, my boyfriend, and OCD
(The Guardian, September 2015)

Rose Bretécher, author of a new memoir about her experiences with pure OCD, explains how her new boyfriend's accidental discovery of her therapy homework actually revealed the surprisingly positive (and therapeutic!) sides of embarrassment. To read the article, click
here
.
"40 BAGS IN 40 DAYS" Clutter Challenge Facebook Page

(June 20, 2015)

"40 BAGS IN 40 DAYS"
is a Facebook page where you can face a challenge designed to help you get the clutter out of your home. You can have a bag, less than a bag, or more than one bag a day. Furniture or big items count, as well as boxes. Heck it all counts. :) The overall goal is to tackle your home a spot at a time, GET RID OF STUFF, pace yourself, and be detached. Good luck!
The Invisible Disease: An OCD Account
(April 13, 2015)

OCD is not curable, but it is manageable. The purpose of this personal story is to document one human's struggle with a very real, and surprisingly common, mental health condition. To read this story, click
here
to go to NAMI's website.
We Have Launched a New, Easy to Use Message Board!
(January 26, 2015)

We are very happy to announce the launch of a new message board. Due to comments that our last message board was confusing and not very easy to use, we researched other message boards and found QuickTopic. QuickTopic provides a super-easy single-topic web forum. You can start a topic in seconds and can easily create and manage discussions using your web browser. Your participants can join in even more easily. All you need to do is click "Post a new message", enter your name
(you don't need to enter your real name, just create a user name)
, type in your message and click "Submit message". Click
here
to go to the message board.
OCD Facebook Page
(October 13, 2014)

Checkout the Obsessive Compulsive Disorder / OCD Awareness Facebook page at www.facebook.com/ocd.ocd. This page is designed to provide information, support, & resources for OCD. This is a great resource to connect with others and share practical ideas.



Website is new resource for young adult mental health
(September 5, 2014)
TurningPointCT.org is a new website developed by young people in Connecticut who are in recovery from mental health and substance use issues. While they're not clinicians, they know what it's like to feel alone, stressed, worried, sad and angry. They've lived through the ups and downs of self-harm, drugs and alcohol, and the struggle to find help. Fortunately, they found what worked for them. Their goal is to provide information and support to help you choose your path so that you don't have to struggle the way they did. Click here to visit the website.


Fairfield County OCD Support Group partners with OCD Connecticut to establish an IOCF affiliate!

We are pleased to announce that our support group has partnered with OCD Connecticut to form an affiliate of the International Obsessive Compulsive Disorder Foundation. We are affiliated and incorporated as OCD Connecticut or OCD CT and we are excited to join the IOCDF to expand their outreach. Our mission as an affiliate is to serve adults, children, and families in Connecticut living with obsessive-compulsive disorder by promoting early intervention and expanding awareness, treatment and research. Obsessive Compulsive Disorder (OCD) is a disorder of the brain and behavior. OCD causes severe anxiety in those affected. OCD involves both obsessions and compulsions that take a lot of time and get in the way of important activities the person values.
Please visit OCD Connecticut's website at
www.ocdct.org
and like them on Facebook so we can spread awareness of our affiliate. Contacting OCD CT is easy - their phone number is (860) 415-6233 and their email address is
CT.ocdf@gmail.com
. Please check both our websites for upcoming events.
CMS announced they will not go forward with restrictions to anti-depressant and anti-psychotic medications in Medicare Part D

The Center for Medicare and Medicaid Services (CMS) announced on March 10, 2014 that they will not go forward with restrictions to anti-depressant and anti-psychotic medications in the Medicare Part D program. This decision by CMS shows what can be accomplished through grassroots advocacy! In its announcement, CMS said that it will not seek any further changes to the six protected classes of medications including mental health medications in the Medicare Part D program without first receiving additional stakeholder input.


Clutter Cleaner: People That Understand The Hoarding Problem

Clutter Cleaner is a company that has been cleaning hoarded homes and estates for over 10 years. The company's founder, Matt Paxton, is America's number one expert on extreme cleaning and hoarding situations and is the author of
"The Secret Lives of Hoarders"
. They have opened an office servicing all of the Connecticut area. Visit their website at
www.cluttercleaner.com
to learn more about their methods and how they work with hoarders and their families.
NEWS FLASH: Final Rule Released on Mental Health Parity and Addiction Equality Act (MHAEPA)

On November 8, 2013, the U.S. Departments of Health and Human Services (HHS), in conjunction with the U.S. Department of Labor and the U.S Department of Treasury, issued the final rule to implement
The Paul Wellstone and Pete Domenici Mental Health Parity and Addiction Equity Act (MHPAEA)
. This law requires group health plans and health insurance to ensure that financial requirements such as co-pays, deductibles and treatment limitations applicable to mental health or substance use disorder benefits are equal to all medical/surgical benefits, in addition to ensuring equal treatment for residential and outpatient behavioral health care.
Computer, Web, and Smartphone-Based Self-Help Programs for OCD

New technologies have paved the way for a wide variety of mobile treatment options for OCD, including smartphone-based applications (aka "apps"), and internet and computer-based software programs. These apps and programs have the advantage of being widely accessible and, in some cases, can provide lower cost alternatives to tradtional therapy. For more information, click
here
to view the
OCD Newsletter
article that attempts to provide a basic overview of these programs. For a list of smartphone apps, click
here
.
OCD Treatment Tip!

Every time you do an exposure that makes you anxious, you are taking a step forward to conquering your OCD.




Become a member of the International OCD Foundation (IOCF)

As we are currently working on forming an IOCF affiliate for Connecticut, we strongly encourage our support group members to support the IOCF by becoming members of the IOCF. Membership benefits include quarterly newsletters and reduced rates at the annual IOCF conference. To become a member of the IOCF, click
here
.
IOCDF Uses Social Media!

Take advantage of IOCDF's social media tools to stay more in touch with the foundation's resources and information. To follow IOCDF on Facebook, go to Facebook.com/IOCDF. To follow IOCDF on Twitter, go to Twitter.com/IOCDF.



#OCDchat on Twitter!

Due to the success of IOCDF's series of "Ask the Experts" Twitter chats during OCD Awareness Week, they've decided to make this a regular event. Join IOCDF on the 3rd Monday of each month at 8pm ET, while they answer your questions about OCD treatments, resources, and any other questions you may have about OCD. They will also occasionally host guest experts to talk about special topics. It's free to participate... all you need is a Twitter account. Find them with the hashtag #OCDchat. To learn how to participate in a Twitter chat using #OCDchat, click here.


OCD Challenge Website

OCD Challenge is an online, interactive, behavioral program designed to help people suffering from Obsessive Compulsive Disorder. The program was built by psychologists who are leaders in the field of behavior therapy and have a specialization in the area of OCD. OCD Challenge has three Modules: Assessment, Gaining Awareness and Intervention. Users will be guided through the Modules and taught skills and strategies for managing their OCD behavior. OCD Challenge uses the principles of exposure and response prevention (the treatment of choice for OCD) to help the user to confront and challenge their OCD. OCD Challenge is not therapy and there is not a therapist on the other end of the computer telling you what to do. Instead, OCD Challenge is a program built to interact with the user in a way that is interesting, useful, and moves the user toward change. OCD Challenge is offering 6 months free use of its website with the promo code "POMA" to anyone who is interested. You can access the website at ocdchallenge.com. For a virtual tour of the website go to http://www.youtube.com/watch?v=DzR88HLawAg.


The International OCD Foundation launches an "OCD in Kids" website

The IOCDF is proud to announce its new website regarding OCD in kids and teens. The foundation's goals in building this website are to educate the general public about OCD, facilitate education and training of mental health professionals, pediatricians, and school personnel, support research into the causes of and effective treatments for pediatric OCD, and improve access to resources for those with OCD and their families, as well as clinicians and school personnel. To access this website, go to kids.iocdf.org.


iCounselor OCD App: Your portable self help tool for your iPhone

The iCounselor OCD iPhone app teaches you skills to resist obsessions and compulsions! All material was written by a licensed psychotherapist (LCSW) with twenty-five years of counseling experience. This app is compatible with the iPhone or iPod Touch. Requires iPhone OS 3.0 or later. For more information and to download the app, go to http://itunes.apple.com/us/app/icounselor-ocd/id338431800?mt=8.


Group Members: Participate in our online message board discussion topics!


We encourage all group members to use our message board and post your thoughts and comments. Click here to access our message board.


Meeting Handouts & Flyers Now Online!


We have placed various handouts and flyers that have been distributed during our support group meetings here on our website. Click here to access them.


Tweets by @FCOCDGroup